Become a Volunteer
Find Your Place: There's Room for You Here
Fairfax County's fire and rescue volunteers are diverse in every respect, but we are a community united by our desire to serve and our pride at being part of the emergency services world. Volunteers come from all walks of life: engineers, homemakers, students, IT/high tech professionals, scientists, government employees, active and retired service members, consultants, builders, business owners, lawyers, and many other professions. Both men and women serve, in all capacities. Whether you are a long-time County resident or are new to Fairfax, you are welcomed here. Each of us brings unique skills and experiences to the team. And as volunteers, we are honored to partner with the superb career staff of the Fairfax County Fire and Rescue Department.
Be Somebody's Hero: A Vital, Rewarding Service
Membership in one of Fairfax County's 12 volunteer fire and rescue departments means being a part of one of the most respected emergency service organizations in the United States. Every day, volunteers stand side-by-side with career professionals to save lives, protect property, and forge ties within our communities. Volunteering provides you with an opportunity to challenge yourself, build new skills, and become part of a tight-knit public service force; all while feeling the rewards of having contributed to a purpose greater than yourself.
Giving Back: Benefits of Becoming a Volunteer
Being a fire and rescue volunteer in Fairfax County is a uniquely rewarding experience. Our volunteers agree that the greatest benefits of volunteering are the skills you learn, the life-long friends made, the chance to be part of a close-knit team, and the satisfaction and confidence gained from serving your community. However, in addition to these benefits, volunteers in Fairfax County's 12 volunteer fire and rescue departments are afforded many other benefits, reflecting the valuable service they render to the community every day.
The following are the personal benefits enjoyed by Fairfax County's fire and rescue volunteers:
Learn more about how you could serve: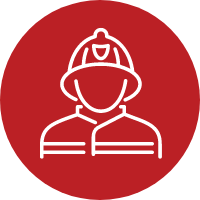 EDUCATION & World-Class Training
Free-of-charge training in emergency medical care, fire suppression, and other rescue & administrative disciplines (hazardous materials response, volunteer organization management).
Professional development and educational opportunities are available to our volunteers.
Gain valuable administrative and operational leadership experience.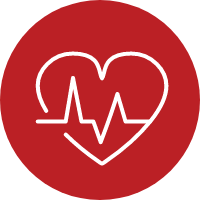 WELLNESS & HEALTH
Free access to Fairfax County recreation centers while on duty.
On-duty insurance including life, injury and disability insurance.
Free annual physical including immunizations, pre-screening and follow-up care.
Access to various wellness programs and social functions.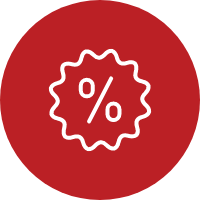 DISCOUNTS & EXEMPTIONS
Members who perform 240 hours of annual service are entitled to claim a personal property tax exemption on one vehicle registered in Fairfax County.
Members also enjoy discounts offered by businesses to fire and rescue volunteers.
Ready to Join? Learn How.
Many of our departments are currently accepting applications, and we'd love to have you on our team. If you have ever thought about becoming a firefighter, an emergency medical technician, or participating administratively, you have a chance to make a difference. Bring your motivation to serve, and we'll provide you with training and experience to boost safety awareness and mean greater welfare for your family, friends, and neighbors.